The Simpsons Quote (About Steve Mobs Steve Jobs Mapple store Mapple HP Hewlett Packard Apple)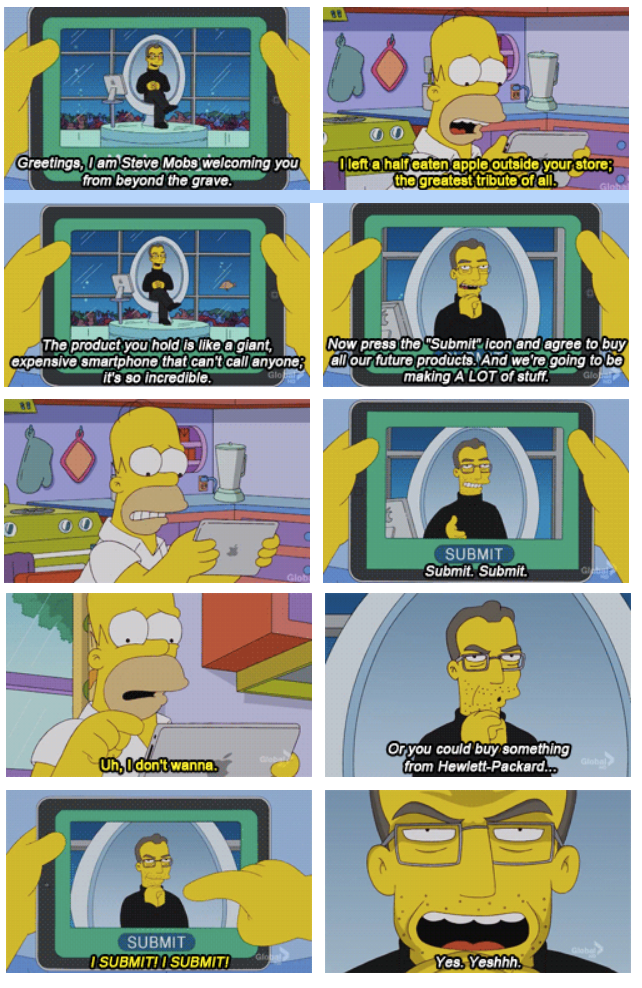 Steve Mobs: Greetings, I am Steve Mobs welcoming you from beyond the grave.
Homer: I left a half eaten apple outside your store; the greatest tribute of all.
Steve Mobs: The product you hold is like a giant, expensive smartphone that can't call anyone; it's so incredible.
Steve Mobs: Now press the "Submit" icon and agree to buy al our future products. And we're going to be making a LOT of stuff.
Homer: Uh, I don't wanna.
Steve Mobs: Or you could buy something from Hewlett-Packard…
[Homer click 'Submit' button twice]
Steve Mobs: Yes. Yeshhh.